9 Dec 2023

Specialist UK Mortgages...
Shared Ownership Mortgages
Shared Ownership Mortgages Explained
Shared Ownership Mortgages are used for part buy, part rent schemes commonly known as affordable housing.
These type of mortgage scheme are popular with first-time buyers because they only need to find a fraction of the deposit ( 100% mortgages are available, however the last lender to offer 100% has announced that as of the 28/08/2008 they will be withdrawing from the 100% shared ownership market) and mortgage amount needed to buy a similar property on the open market.
When you buy a shared ownership property, you only buy a percentage stake in the property, usually 25 to 50 per cent – from a housing association. Although this can be affordable, as you only own a percentage of the property you will miss out on some of the equity growth if the housing market rises.

You can, however, staircase' which means buying another portion of the property later on.

Many of these shared ownership schemes, which often offer properties at a discount, are open to all comers through housing associations. Shared ownership mortgage schemes vary form lender to lender with some lending up to 100% loan to value on the purchased share.
Compare Shared Ownership Mortgages
Our shared ownership mortgage repayment calculator will allow you to compare the shared ownership mortgages available from the major mortgage lenders today. It is important to remember when comparing mortgage schemes that the rent payable to the housing association will be classed as a commitment when a shared ownership lender calculates the mortgage amount they are prepared to offer.
Shared Ownership Monthly Budgeting
It is important to make sure that the new shared ownership mortgage is affordable try Go Direct's mortgage budget planer to calculate how much you can afford for your new mortgage shared ownership mortgage.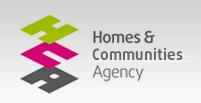 Shared Ownership Schemes
If you have not found a shared ownership home to purchase or wish to find out more information on shared ownership schemes visit the the Homes & Communities Agency website to learn more about the Government's Home Buy scheme. The Agency is the government agency that funds new affordable housing and regulates housing associations in England.
Shared Ownership Mortgage Lenders
There are several shared ownership mortgage lenders who will lend 95% of the share that you are purchasing, not all the shared ownership mortgage lenders will, for 95% shared ownership advice please complete our mortgage enquiry form.
Below are links to a selection of lenders who offer shared ownership mortgages:
Shared ownership Remortgages
With shared ownership properties remortgages are available from the main share ownership mortgage lenders. The allowable reason for remortgage is to transfer your existing mortgage to a more beneficial mortgage rate, or to staircase and purchase an additional share of the property. However unlike a traditional purchase many high street lenders will not let you remortgage for home improvements or debt consolidation. There are a few remortgage lenders how will allow remortgages for these purposes, for more details please complete the remortgage advice form.
Shared Ownership Bad Credit Mortgages
Due to the "credit crunch" bad credit mortgages for shared ownership are currently not available. When this type of mortgage is available we will update this site.
If you have been turned down for a mortgage or remortgage on a shared ownership property Go Direct have access to mortgage lenders who will lend to you. Mortgages & Remortgages for unlimited areas , ccj's. defaults and adverse credit are available, for more information on specialist mortgage lenders please complete our bad credit mortgages advice form.
Fee Free Shared ownership mortgage advice
Alternatively for more information on shared ownership mortgage or remortgage products please contact us to speak to a mortgage advisor without obligation for mortgage advice or remortgage advice
You may also be interested in:
YOUR HOME MAY BE REPOSSESSED IF YOU DO NOT KEEP UP REPAYMENTS ON YOUR MORTGAGE
Think carefully before securing other debts against your home, your home may be repossessed if you do not keep up repayments on your mortgage.
Go Direct.co.uk is a trading style for website purposes of Go Direct UK Ltd.
Go Financial Services is a trading style of Go Direct UK Ltd which is an appointed representative of Personal Touch Financial Services Ltd which is authorised and regulated by the Financial Conduct Authority. Registered in England & Wales Company 5703224. FCA Number 456600
We normally do not charge a fee for mortgage advice, however this is dependent on your circumstances. Our typical fee would be £349