Online Life Insurance
Life Insurance Quote Premium Guarantee
Here at Go Direct we constantly compare our life insurance quotes against the competition to guarantee that you receive the best cheap life insurance online. With our online life insurance quote system we rebate a minimum of 50% of the initial commission the life assurance company would pay us back into your policy there by reducing your monthly premiums.
In the unlikely event that you receive a genuine quote for like for like cover we will match it. Simply send us a copy of the best life insurance quote you have obtained online by email to admin@godirect.co.uk or call us with the details of the life insurance quote you have on 0845 2622226.
Note: This offer excludes nil commission companies and companies that charge a fee for arranging your life policy, quote limit applies. We reserve the right to amend this offer at any time.
Life Insurance Quotes - Compare Discounted Premiums
If you don't want financial advice yet try our easy to use online quote system to compare instant discounted life insurance quotes.
Go Direct offer discounted premiums on our quotation tools. You can compare our cheap premiums in less than a minute for term insurance quote, critical illness quote, mortgage protection life insurance quote add income protection quote.
You could save up 15% with Go Direct on the standard premiums for term insurance, critical illness insurance or income protection insurance offered by the life assurance company.
As all our business is conducted online we can reduce the amount of commission paid to us by the assurance company to give you an even lower monthly premium on your online life insurance. See example below.
With our life cover quote system you will get instant free no obligation online quotes from all the leading uk life companies . You can easily compare the benefits and premiums of each life assurance companies policies.
Research the UK Life Insurance Market Online
Go Direct provide you with information and links to the major UK life assurance companies, compare Tesco policies to Legal & General policies. Simply click on the life company logo for information and quotes on their life cover products and policy criteria.
Many banks, building societies and estate agents can arrange a mortgage and offer life assurance protection policies but few offer more than one provider. Shopping around online and comparing cover can often help you find a cheaper monthly premium.
We aim to help you find the best life cover in an instant, be it a mortgage protection insurance, decreasing term assurance, term insurance quote , family income benefit , critical illness insurance, life & critical illness, income protection insurance, whole of life policy (wol), or accident sickness and unemployment cover (asu).
Require Financial Advice ?
We offer fee free financial advice, with Go Financial Services you can get FEE FREE life assurance advice. Our financial advisers search the leading UK life assurance companies to find you cheap life cover and protection quotes and simple solutions by listening to your needs for online life insurance and protection we provide expert financial advice you can trust.
Protection Insurance Explained
Below we have detailed guides for your protection options:
Providers of Life Insurance Quotes
Term Insurance, Pension term Insurance, Convertible term Insurance, Mortgage Protection Assurance , Family Income Benefit, Critical Illness Cover and Whole Life Assurance.
Compare life insurance online from these insurance companies
Compare Providers of Income Protection Insurance Quotes
Example
Mr Jones is 35 and a smoker Mrs Jones is 34 and a smoker they applies for a term life Assurance with critical illness for £200,000 over 25 years.
The premium for a standard Aviva policy is £146.18 per month with Go Direct the same policy with Aviva is £125.79 per month a saving him £5044 over the term of the policy.
Compare Your Life Insurance Costs
When you compare Life Insurance online it can be complicated and many sites will not give you an online price. This can be difficult for you to establish what is affordable. Go Direct have now added our best buy tables to help you quickly see the cost of the options available. You can compare single life, joint life cover, smoker life insurance and non smoker rates all at the click of a button.
Try our top ten tables today for 30 year olds, 40 year olds and 50 year olds then simple click get quotes to receive your own personal instant life insurance quote.
More Information
Online Life Insurance by Go Direct
By arriving at this page you are probably investigating the different options available for life insurance rates, you have come the right place. Since our inception in 2006, Go Direct has been providing a vital service for customers wanting to access the entire market without the need to consult an advisor unless they choose to. The company was formed as a response to the growing number of financial companies who wanted to sell customer information on to other companies, we are proud to be different. Across all areas of our business we aim to provide a 'one stop personal finance site' allowing prospective customers to find a product or service in one of three simple ways, either go direct to the provider, utilise the Go Direct calculators and finance tools or speak to a Go Financial Services expert for independent advice.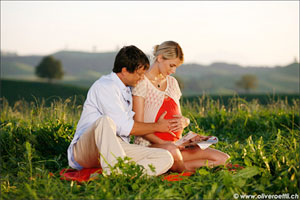 It is the range of customer options such as the aforementioned which we believe separate us from our competitors and further enhance our position at the very top of what is a very competitive sector. Our company ethos is based around catering for financially aware people and SME's who have the necessary acumen to make their own finance based decisions without the input or additional cost from a third party. We also pride ourselves on the advice and guidance we provide if requested to do so and reward customers who source their own financial product with Go Direct. Pick up the phone today and find out for yourself why we are so highly regarded by both our customers and our rivals.
Best Life Insurance Policy
It is not a particularly pleasant subject to broach but life cover is something that every person with a family should consider. Life is, by its very nature, highly unpredictable and to coin a well used phrase, 'You never know what's around the corner' is still as true today as it has always been so it pays to have all your bases covered. There are many companies out there who offer various policies but the fees/brokerage fees they charge are variable to say the least. People often ask us how we can provide such affordable services in comparison to other companies; the answer is simple, because we are a phone based and online company.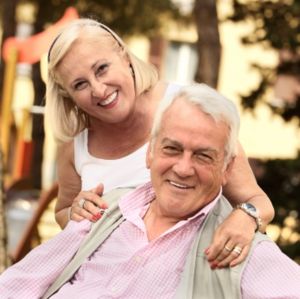 Being an online company enables us to save money on ground rent and staffing costs, we then pass this considerable saving onto you, the customer. Using our service not only saves you money but also saves you time, you can compare all the major UK whole life insurance policies and pick exactly the right one for you, no calling around and struggling to understand industry specific jargon, just the information in front of you in black and white. You can apply for a protection policy online from a wide selection of providers and if you apply with Go Direct you will get a substantial discount on your premiums. An additional benefit is that the processing of online life insurance is fee free. We do not have charge you any upfront fees for our service or completion fees.
Cheap Life Insurance Online
As a forward thinking company we are committed to bringing our customers the best possible value for money, we are constantly monitoring the prices of premiums and the benefits included in various policies. Go Direct guarantee that you will not find, at the time of application, a cheaper like for like cover anywhere, whether on the internet or on the high street. This is partly due to the fact that Go Direct rebate a minimum 50% of the initial commission that the provider would have paid Go Direct in reducing the cost of your monthly premiums.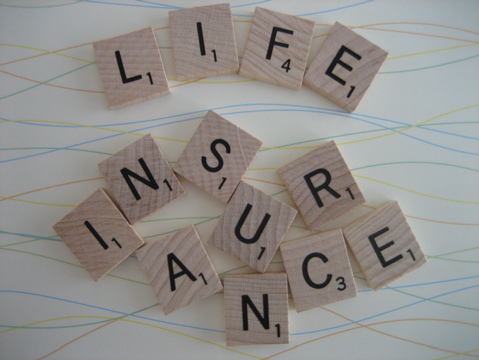 If in the very rare event that you do obtain a genuine like for like quote that is more competitive than our own we will at least price match any genuine quotation. To qualify for this price match you will need to send a copy of the quote by either fax or e-mail along with your contact details and details of the company who provided the quote. Please note this offer excludes firms that offer nil commission and companies that are paid fees for arranging your life cover insurance. Go Direct reserve the right to amend this offer at anytime. We have a number of policies available to suit all ages and budgets, if you should have any questions and the information is not detailed on our website, please contact us, either by telephone or by e-mail.
Buy Life Insurance
A mortgage is arguably the single biggest investment that an individual will make in their lifetime and if you have a family obtaining the right level of cover for unknown events is of paramount importance. Depending on your choice of mortgage advisor they will advise you of a number of different ways that you can protect your mortgage. Many people often overlook the premiums required for mortgage protection when calculating their overall budget or what they can afford to borrow, do not be one of these people! A protected mortgage is just a technical term for a policy or series of policies that cover all eventualities should you not be able to keep up with your repayments for any reason.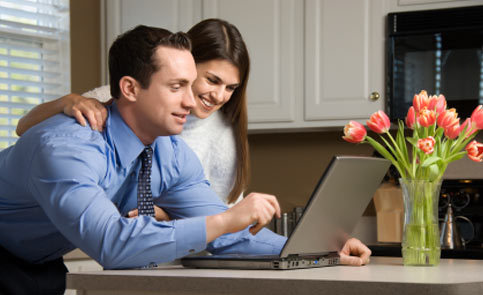 These reasons include death, critical illness, long term sickness, redundancy and issues associated with building insurance. Although you may consider yourself to be lucky in life, you should never gamble with your family's long time security so some type of policy is essential. Mortgage protection is not compulsory as most lenders only insist on some form of buildings insurance, but if the unexpected was to happen you will know that you have done everything in your power to ensure you keep your home. Although the required premiums may be a drain on your resources initially, if the worst came to the worst it would probably result in the best buy you have ever made. Don't take the chance, call Go Direct today.
Life Policies
Although many policies for life cover are relatively easy to source and affordable for the majority of people, the premiums and conditions for over 50 term life insurance can be a little more problematic. The premiums quoted from company to company vary widely so it pays to do some research before parting with any money. Go Direct offer all the options and the most competitive providers under one roof so you needn't spend time ringing around individual companies. A number of the companies featured on our website will not ask any intrusive questions regarding your health, not require you to undergo a medical and generally guarantee acceptance on the terms that you are in general good health, not been diagnosed with a terminal illness or expect your life to be hindered or curtailed by a known illness. You should also not have had or expect to have any major surgery such as a heart operation or similar.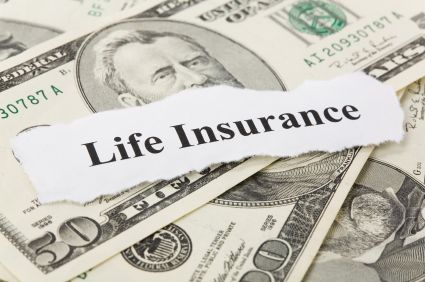 The price of the cover is entirely dependant on what the applicant can afford to pay, basic premiums range from £8 per month to approximately £50 per month, the monthly price of premiums is also dependant on a number of other factors including age, sex and whether you are a smoker. Whatever your age or current state of health, Go Direct are sure to have a policy to suit you, please browse our website carefully to locate the right plan and call us if you have any questions. Go Direct, the UK's favourite online life insurance broker.
Life Insurance Quote
There are many companies out there who claim to be the leading source when it comes to buy term life insurance but in fact are not. We would advise you to shop around carefully and check any small print extremely carefully, many firms make attractive offers in bold print and everything goes smoothly until you need to make a claim, this is when the dreaded small print makes its unwelcome entrance. Make sure you know all the details before committing to any policy, do not be afraid to ask the provider to explain everything in a simple jargon free format, you could also ask for any issues you do not understand to be highlighted in writing.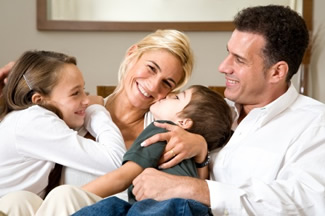 Another recommended course of action before signing on the dotted line for cheap life insurance is to ask for testimonials of previous and current clients, if this is not possible due to confidentiality laws look on the internet for information about the company you are considering buying from. The internet is a massive information resource and can be utilised for many more reasons than just online shopping and e-mail. In recent times the demand for these services have risen considerably and along with this the number of providers, Go Direct currently has a large number of providers specialising in these and similar policies and possibly offer the most comprehensive choice in the UK at the time of writing. Pick up the phone today and cover yourself and your family for any unexpected event that life can deal you.
Useful References:
Top 10 life insurance tips.
Wiki Life Insurance Article
Financial Conduct Authority - Life Insurance
Compare Your Life Insurance Costs
When you compare Life Insurance online it can be complicated and many sites will not give you an online price. This can be difficult for you to establish what is affordable. Go Direct have now added our best buy tables to help you quickly see the cost of the options available. You can compare single life, joint life, smoker life insurance and non smoker rates all at the click of a button.
Try our top ten tables today for 30 year olds, 40 year olds and 50 year olds then simple click get quotes to receive your own personal instant life insurance quote.
Go Direct.co.uk is a trading style for website purposes of Go Direct UK Ltd.
Go Financial Services is a trading style of Go Direct UK Ltd which is an appointed representative of Personal Touch Financial Services Ltd which is authorised and regulated by the Financial Conduct Authority. FCA Number 456600 Registered in England & Wales Company 5703224