4 Jul 2022

Specialist UK Mortgages...
Mortgage Repayment Calculator
Simple Free Mortgage Calculator
Our free mortgage repayment calculator lets you compare the mortgage market. Compare over 3000 UK mortgage rates with our free mortgage calculator. Simply enter the details below to see the latest rates and monthly repayments for your mortgage. Should you have any queries regarding the mortgage rates obtained from our mortgage repayment calculator please contact us.
Products may or may not be available to you, depending on your circumstances. Please consult a qualified adviser before undertaking any borrowing.
Do you want Fee Free mortgage repayment advice ?
Once you compare the mortgage rates and remortgage rates on our free mortgage repayment calculator, if you would like fee free remortgage advice or fee free mortgage advice, please complete our simple mortgage enquiry form and we will contact you to discuses your mortgage requirements. We normally do not charge a fee for mortgage advice, however this is dependent on your circumstances. Our typical fee would be £500.
You may also be interested in:
Go Direct Mortgage Quotes
If you have had credit problems with defaults, CCJ's, mortgage arrears or Bankruptcies/IVA, we would recommend you do not use our mortgage quote tool. Each lender will have their own criteria depending on many factors, please complete our enquiry form and advisor will be able to look at your mortgage options for you.
More Information
Mortgage calculator
If you are currently in the market for a property in the UK, then before setting up an appointment with a mortgage lender, get a feel for how much you can expect to be paying each month in mortgage repayments using our mortgage calculator. This particular calculator is especially useful if you have decided upon the amount of money you will be borrowing in the form of a mortgage, and the interest rate you will have set. Entering these basic details into our online mortgage calculator UK will give you an estimated monthly repayment figure.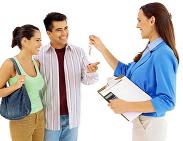 For anyone unsure as to their monthly budget, this tool enables them to go someway in deciding whether the amount they intend to borrow is a realistic sum. Once a mortgage amount has been calculated, this enables you to make contact with an estate agent, who will be more than happy to help you track down a property safe in the knowledge that you are sure what you can afford. If on the other hand you currently have a mortgage and want to see what savings you could make by changing provider, then use our mortgage rate calculator.
Online mortgage calculator UK
Buying a property can be a stressful event, as apart from the headache of finding somewhere suitable in an area that you like, is the often demanding task of working out how much money you can afford to spend on an initial deposit, and also what monthly payment can fit in with your current budget. We have attempted to make things easier by providing an online mortgage calculator UK that can be used free of charge. By simply entering the basic details of the amount of mortgage you are looking to borrow and the interest rate that you want set, the calculator will work out the monthly payment you can expect to be paying.

This calculator is especially useful to those who are looking to buy a property, but for anyone with an existing mortgage, we have provided calculators, such as the remortgage calculator, to give you an idea how much money you could save by transferring to another more competitive mortgage rate. We hope that whatever your circumstance, whether you have a bad credit rating, or have numerous properties and are looking to save some money, there is a calculator on our site to assist you.
Mortgage comparison
We believe that all of the calculators on our site can be used to work out most of the important information required to make a decision in regards to mortgages in general. For example, the buy to let mortgage calculator allows you to compare buy to let mortgage or remortgage rates by searching the buy to let mortgage market based on your individual circumstances. For a more wide ranging search of mortgages in general, use the mortgage comparison calculator to track down a mortgage that best suits your individual needs, or the online mortgage calculator UK to find out the payment you will be making based on a specific mortgage amount and interest rate.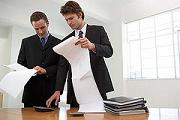 These mortgages have been designed for people who are looking for a property and are need of working out their financial capabilities in terms of how much they can borrow and afford to pay back. For those already with a mortgage, the mortgage rate calculator allows you to compare what savings you could potentially make by changing to an alternative, more competitive mortgage rate. We are confident that whatever your circumstances you will find a use for at least one of our mortgage calculators.
Mortgage payment calculator
If you happen to be a newcomer to the property buying business, then before making contact with an estate agent, be sure to have a firm idea of what mortgage you want, and how much you can afford to borrow. This may seem obvious, but even with the amount of information that can be sought on the internet, people still look at properties they are not completely sure is affordable to them. This wastes buyers, sellers and estate agents time and is ultimately counter productive.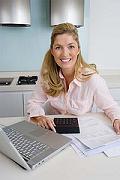 Using the calculators on our site will give you a sound basis from which to refine your property search, and using the mortgage wizard, or mortgage payment calculator, could be a good place to start. By entering your individual details and circumstances, you will be able to search for mortgages that best suit your needs. From there you can use our other calculators to determine expected monthly payments based on your budget. If you are in the market for a buy to let property, then we recommend using our buy to let mortgage calculator, which enables you to search the market and compare between different buy to let mortgage rates.
Mortgage rate calculator
Whether you are struggling with your current monthly mortgage repayments, or are simply looking to find a better deal than the one you are currently getting, then by using our mortgage rate calculator you will be able to compare how much of a saving you could make by moving to a different, more competitive mortgage rate. This is undoubtedly a useful tool for everyone who is looking to save a few pounds each month, and you never know, you may end up saving a considerable sum.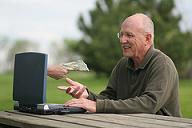 For first time buyers looking to make their first step on to the property ladder then the calculator to use is the mortgage payment calculator, otherwise known as the mortgage wizard. This handy tool is designed for people to enter their personal details on, which are then taken and used to search for suitable mortgages that best match their individual needs. A host of other calculators can then also be used to determine other useful information you will need to have at hand when doing business with an estate agent, such as monthly repayment budget and what size mortgage you can realistically afford to take out.
Related Sites
YOUR HOME MAY BE REPOSSESSED IF YOU DO NOT KEEP UP REPAYMENTS ON YOUR MORTGAGE
Think carefully before securing other debts against your home, your home may be repossessed if you do not keep up repayments on your mortgage.
Go Direct.co.uk is a trading style for website purposes of Go Direct UK Ltd.
Go Financial Services is a trading style of Go Direct UK Ltd which is an appointed representative of Personal Touch Financial Services Ltd which is authorised and regulated by the Financial Conduct Authority. FCA Number 456600
Registered in England & Wales Company 5703224.
We normally do not charge a fee for mortgage advice, however this is dependent on your circumstances. Our typical fee would be £500